Auto Repair Shops vs. Dealership Service Departments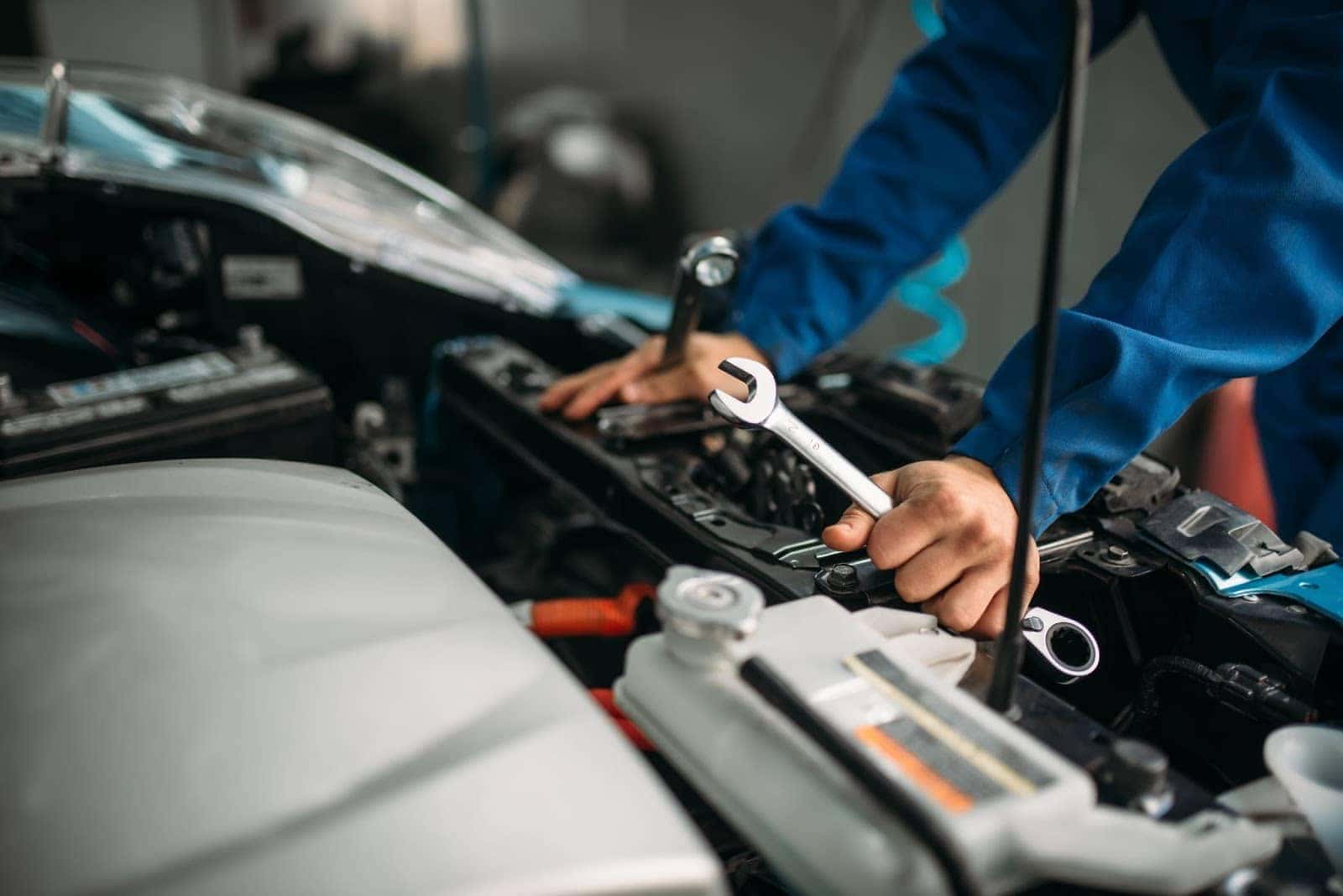 To guarantee your car runs well, it's required that you get routine maintenance work. Even the most reliable vehicles require regular oil changes, tire rotations, and inspections. This type of maintenance can increase your vehicle's longevity, which is why it's important to find a trusted service location.
But with many options to choose from, how do you know which is best for your vehicle?
While independent auto repair shops can seem like a quick solution, dealership service departments are the smartest and safest choice. This is because the technicians are trained specifically for your vehicle's brand. Additionally, they can also save you money through warranty coverage, service offers, and satisfaction guarantees.
There are many benefits to getting your car serviced at a dealership including:
Genuine OEM Parts
To start, one benefit to going to a dealership is that your car will receive genuine Original Equipment Manufacturer (OEM) parts. These parts are produced by the brand's manufacturers and are the same ones your vehicle comes with off the assembly line. Because of this, they ensure the best quality, fit, and performance for your car. Also, if you're thinking of reselling your car in the future, OEM parts increase the resale value.
At independent mechanics, they use aftermarket parts. These are replicas of OEM parts built by third-party companies. While they are cheaper, they may also suffer in terms of quality and fit. Along with this, auto repair shops often have a smaller inventory of parts. Dealership service departments are fully stocked, meaning your car is able to be serviced faster because you're not waiting for them to arrive in the mail.
Warranty Protection
Another benefit to going to a dealership is that most vehicles are covered under warranty. At United Nissan Reno, both our new and Certified Pre-Owned Nissan vehicles offer warranty protection. This is incredibly useful if your vehicle ever needs repair work as a result of a mechanical breakdown. With warranty coverage, you can have peace of mind knowing all parts, repairs, and taxes are covered in the event of a breakdown.
For example, most new Nissan models come with a 3 year or 36,000 miles (whichever comes first) limited warranty. They also include a 5 year or 60,000 miles limited powertrain warranty. See your dealer for details on specific models.
Even our Certified Pre-Owned (CPO) Nissans come with a 7 year or 100,000-mile limited powertrain warranty. This can help save you thousands of dollars in repair work compared to auto repair shops. To learn more about the benefits that come with purchasing CPO, please visit here.
Factory Trained Mechanics
At dealerships, the mechanics are trained for your vehicle's brand. This means they have experience working with the specific make and model of your vehicle. On top of this, they also receive ongoing training to ensure they are always performing their best. Unlike at an independent auto repair shop, dealership technicians work on vehicles like yours daily. Non-dealership teams may only see vehicles like yours once a month.
Specialized training is important because it means that maintenance and repair work is done to your vehicle's specifications. Even a simple mistake can cause costly damage to your vehicle. For example, the wrong filter, wrong type of fluid, too much oil, or too little, can all greatly affect your vehicle's powertrain. At dealership service departments, the mechanics are taught to keep your car running the way its manufacturers intended. Through continuous training, technicians are able to diagnose and repair problems quickly and efficiently.
Service Offers & Financing
It's a common myth that dealership service departments are more expensive than auto repair shops. In fact, most dealerships will save you money through competitive rates, coupons, and service specials. We also have a financing team that will work with you to ensure you get the best possible deal, loan, or lease.
Satisfaction Guarantees & Convenience
Lastly, going to a dealership is simple and convenient. At United Nissan Reno, we are dedicated to getting you back on the road ASAP. We also have a spacious waiting area with free WiFi and comfortable seating.
Whether you're needing routine work or a repair, our team is happy to help. You can either schedule an appointment online or call us at 775-360-4347 to book.