Go Electric With The All-New 2023 Nissan Ariya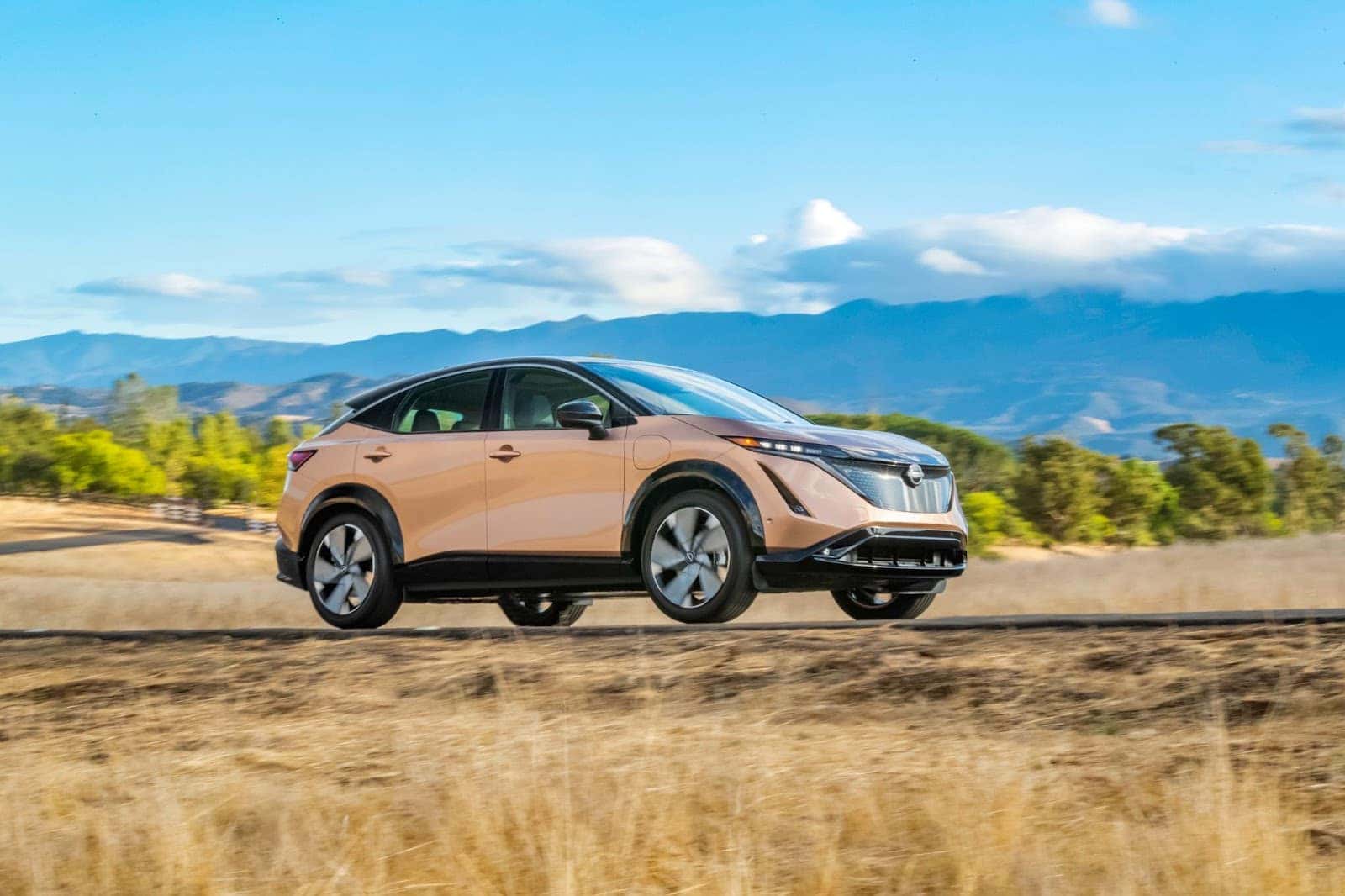 Nissan is launching an all-new vehicle, and it's their most technologically advanced car to date. Building on the company's history of being an EV pioneer, the 2023 Nissan Ariya pushes electric vehicles to new heights. From capability, power, comfort, and convenience, every aspect has been thoughtfully designed to give the most luxe driving experience. 
There are many perks to owning an Ariya; the zero tailpipe emissions are just the start. The EV is expected to go on sale in early 2022.
The power to push boundaries
No need to compromise on performance with the Ariya. The car's all-electric drivetrain combines smooth operation, excellent power delivery, and long-range charging capabilities. It's also fit for a variety of lifestyle needs, offering multiple configurations. Drivers can choose between 2WD and e-4ORCE all-wheel-drive versions, as well as two different battery sizes. So whether you need a vehicle for daily inner-city commutes or weekend road trips, the Ariya can do-it-all. 
One of its standout features is the e-4ORCE All-Wheel Drive system, which is a testament to what the vehicle is capable of. The dual motors elevate traction and stability, making it agile on any surface. In addition, the Ariya can transfer 100% power from the front to the rear wheels producing the highest level of precision control. No matter the road – icy, wet, or snow-covered – the Ariya can navigate it.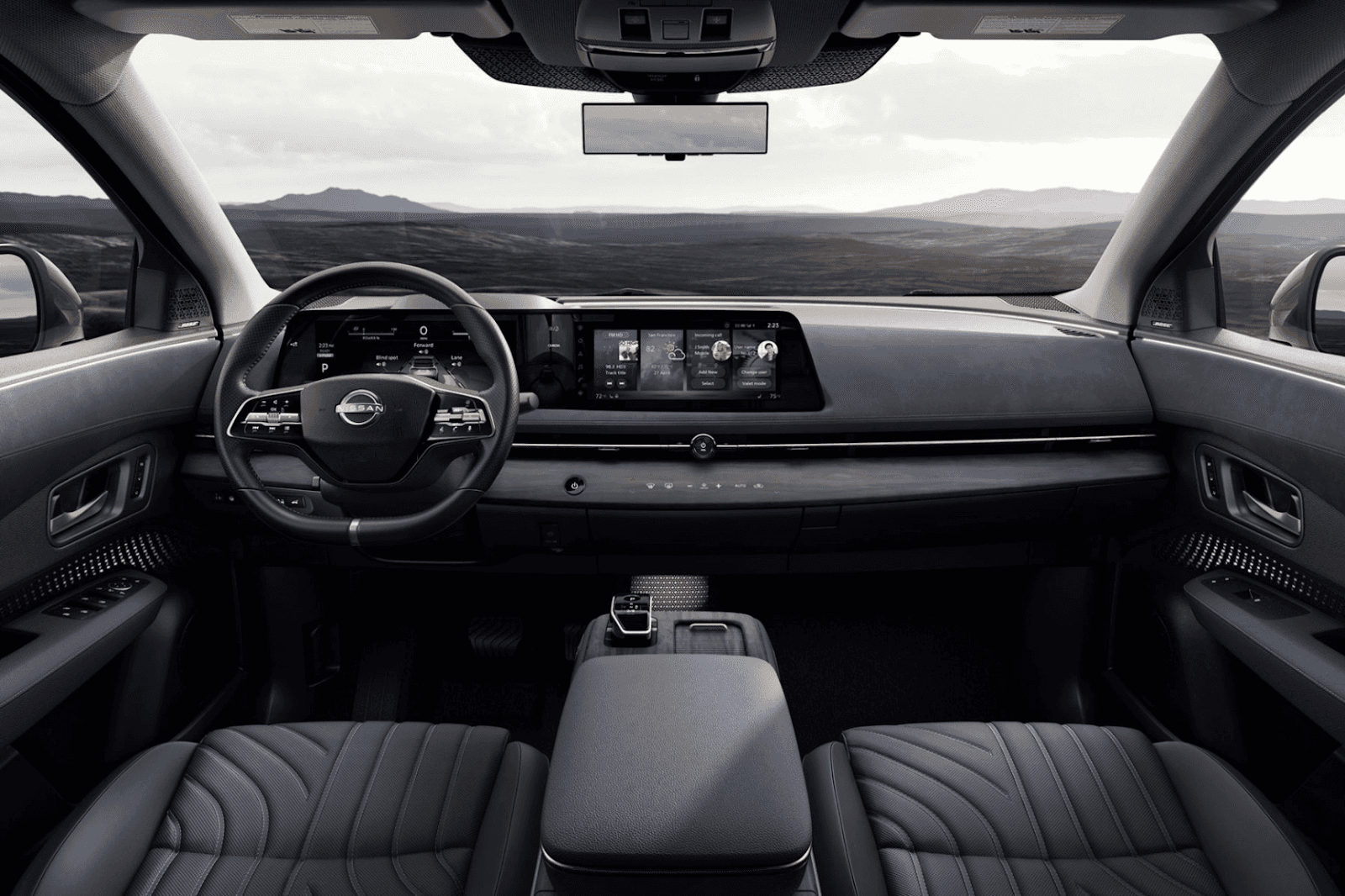 Advanced technology for stress-free driving
The Ariya has earned the title of being Nissan's most advanced vehicle, and that's not a small feat. The car is adorned in technology and safety features, from autonomous driving assist, seamless connectivity, and even Alexa. 
Drivers can enjoy stress-free driving thanks to the ProPILOT 2.0, an advanced driver assistance system. This technology can control steering, acceleration, and braking using 360° traffic monitoring and highway mapping. A little icon will display on the dashboard when it's safe to take your hands off the wheel and feet off the pedals. From there, let the Ariya do the work. And don't worry – the vehicle will use technology to detect traffic flow and maintain a safe distance from other cars. When you've arrived, glide into a spot by simply pushing the ProPILOT Park button. 
The Ariya is designed to give a convenient, seamless experience. For example, drivers can check their battery status from their phones. They can even calibrate the climate control before entering the vehicle. Similarly, the Intelligent Route Planner will send a reminder when it's time to depart from scheduled destinations, helping drivers keep better track of their day. Along with this, it monitors road conditions and suggests alternative routes to keep travel times short. To top it off, the Nissan Ariya comes with an Alexa feature. This allows drivers to ask for vehicle information, have in-cabin features controlled, and manage the travel route, all without having to look away from the road. It can also be used to perform vehicle-to-home functions, including turning on lights and opening the garage door.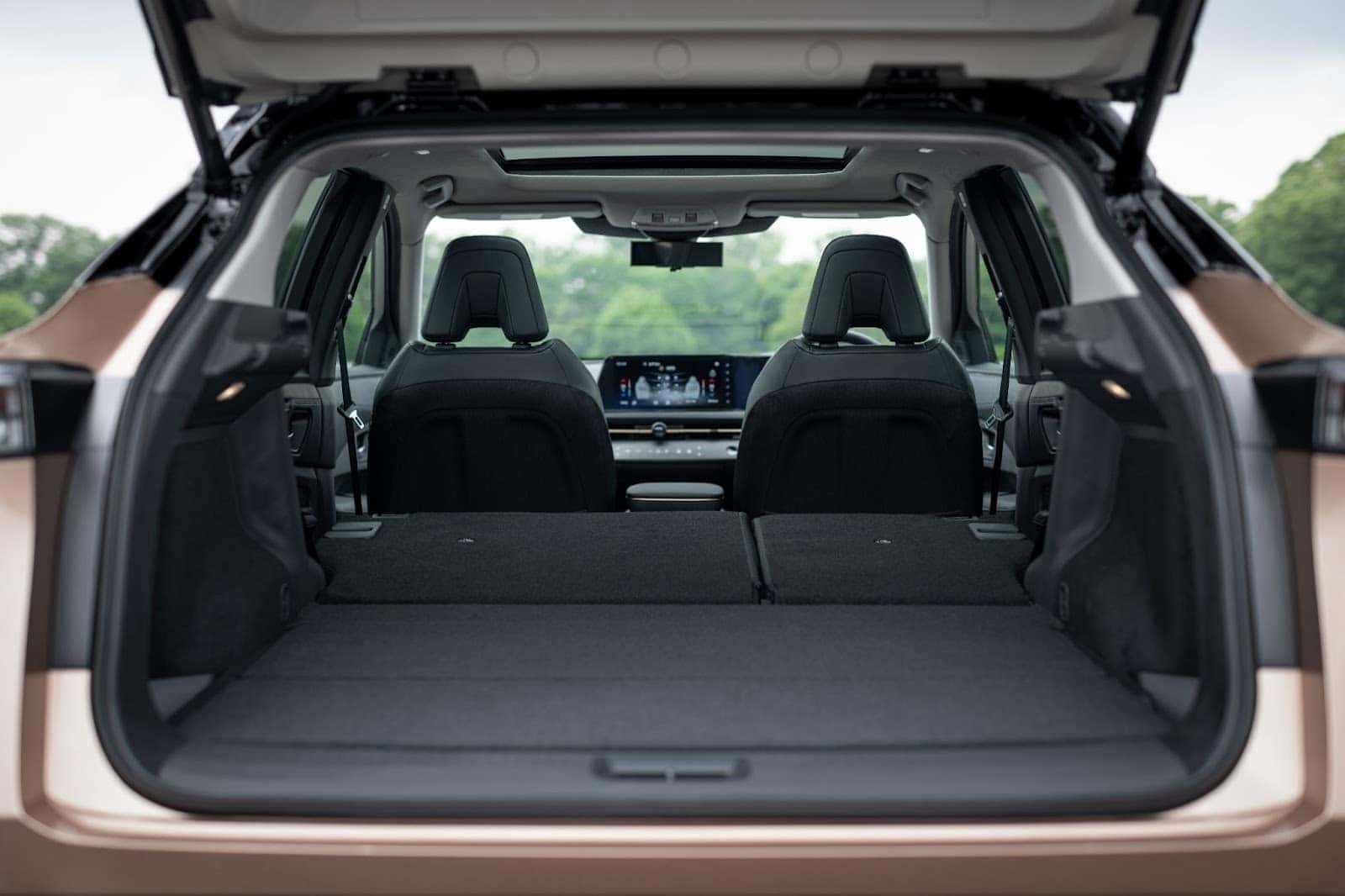 Spacious, flat-floor cabin
The 2023 Ariya is a token of Nissan's new design language, something they call: Timeless Japanese Futurism. It is characterized by sleek, simple, and modern style elements. When designing the Ariya, Nissan wanted it to be more than a great EV crossover –  they wanted it to be a source of joy as well. In achieving this, they thoughtfully crafted the interior to evoke a spa-like, comfortable environment. 
Because it's an EV, it allows for a flat floor. This means more room to create a spacious interior. The inside features two sizeable full-color display screens, Zero Gravity seating, and ample storage space.
2023 Nissan Ariya: Costs, Charging, Why Go EV
The cost of owning a traditional car isn't just what you pay upfront. It's the gas, routine maintenance, and more. When you go EV, you save money not only on fuel and maintenance work but there's also federal and state tax incentives. Similarly, because an EV has fewer moving pieces than a conventional car, you can avoid many costly parts. With an EV, say goodbye to gas stations and oil changes forever.  
Along with this, it's easier than ever to save money with the Ariya's scheduled home charging. This system chooses times when electricity costs are lower, meaning you can start your commute with a full battery every day while paying the smallest price. The Ariya can be charged at home on 110 or 240-volt outlets. If you're away from home, you can also use public charging stations and fast-charging ports. 
Per charge, the Ariya is rated to have 300 miles of driving range. This outpaces similar-sized vehicles, including Jaguar's I-Pace and Audi's E-Tron, which have 234 and 204 miles of range, respectively.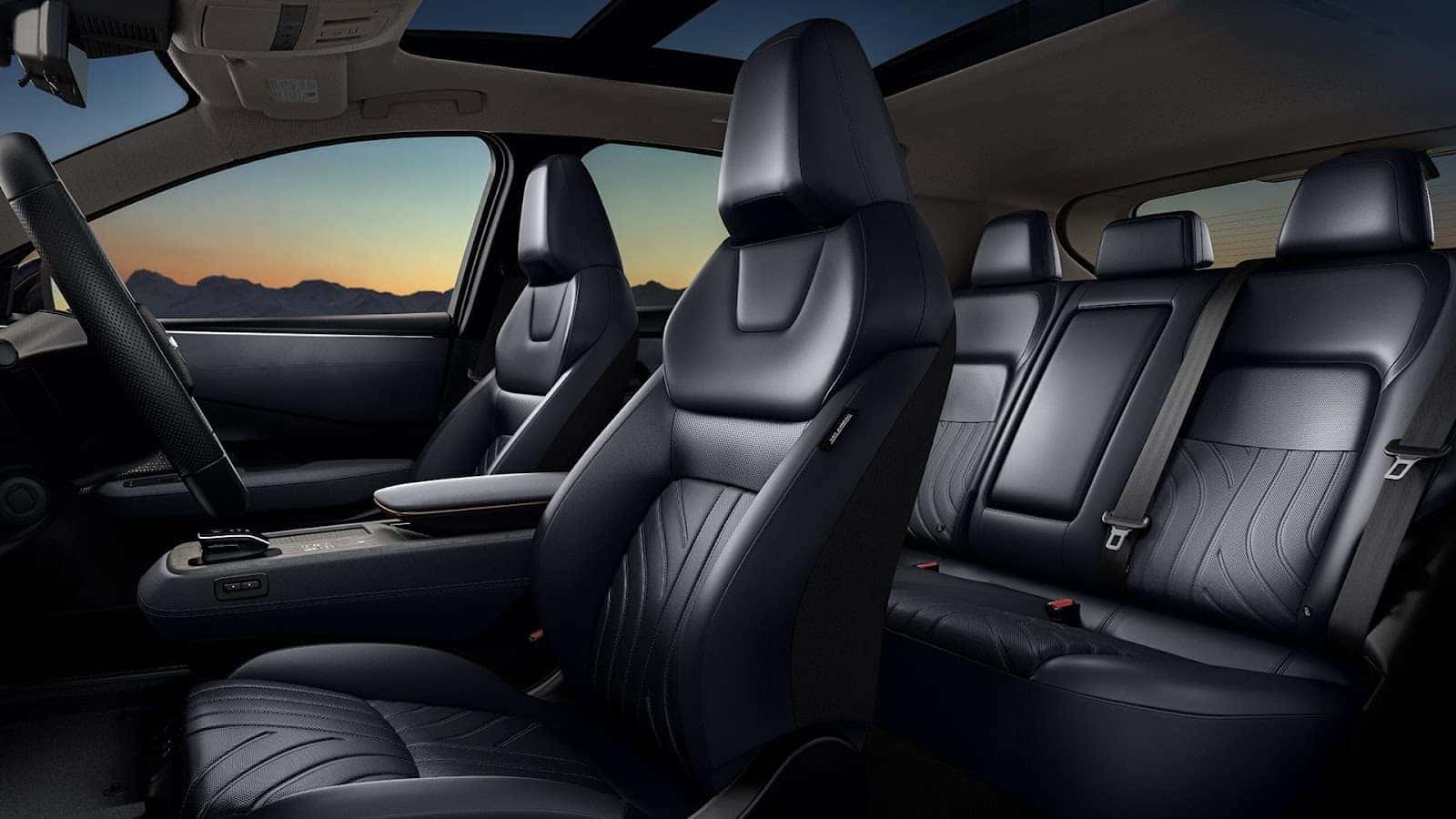 Nissan Ariya Trim Levels
The all-new 2023 Nissan Ariya is expected to go on sale in early 2022. Drivers can choose between two different drive trains and two different battery sizes. Additionally, the Ariya will be available in 10 different colors, including 6 two-tone paints.
Have any questions? We're happy to help. Contact us online or by phone.  You can also stay up-to-date on the latest Nissan news by following us on Facebook and Instagram.